What does "Longevity" Mean to You? The Japanese Paper Place wants you to show us with your art — on Heritage Washi! We will host a juried show to be on exhibit at The Japanese Paper Place in celebration of our 40th anniversary!
For more information and the submission form, please check Call for submissions: Longevity — The Japanese Paper Place 40th Anniversary Juried Exhibition
Here is the selection of Heritage Washi included for the call for submissions, and its characteristics:
Not sure what is Heritage Washi? Check this article; Heritage Washi


CON1099 Fukunishi Udagami HM - HW
32g, 12.5 x 18.5", 4 deckle edges, Handmade, Unsized
cooked in wood ash treated water, hand beaten
made with noriutsugi formation aid & clay, dried on wooden boards
produced in Yoshino, Nara prefecture
clay content for dimensional stability in scroll backing
certified as a preservation of cultural property papermaker by the Agency for Cultural Affairs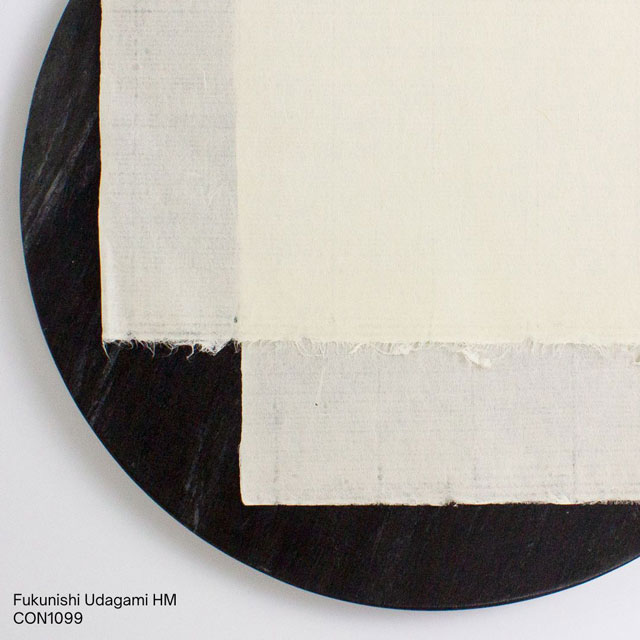 CHR1329 Kurotani #59 Chiri Natural - HW*
24 x 36", 100% Japanese kozo, 4 deckle edges, Handmade, Unsized
*This product is not available on our website
made in the village of Kurotani, the oldest continuous papermaking village in Japan where they have been making paper for over 800 years
chiri means left-over and refers to the bits of mulberry bark that are added to the paper for decorative effect
lovely for painting, collage, lanterns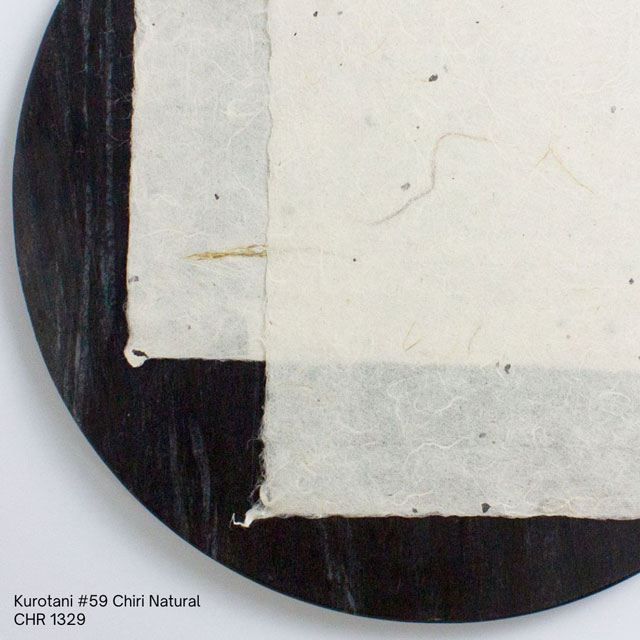 CON1100 Mitsumata Tissue Light HM - HW
11g, 22 x 27.5", 100% Japanese mitsumata, 3 deckle edges, Handmade, Unsized
cooked in slaked lime, board dried, produced in Okayama
made as a double wide sheet and then cut in half
used in Japan for its warm tone in backing gold leaf
mitsumata called the "feminine fibre", softer & more pliable than kozo; takes twice as long as kozo to grow
beautiful for chine-collé, drawing, layering; absorbent without bleeding or feathering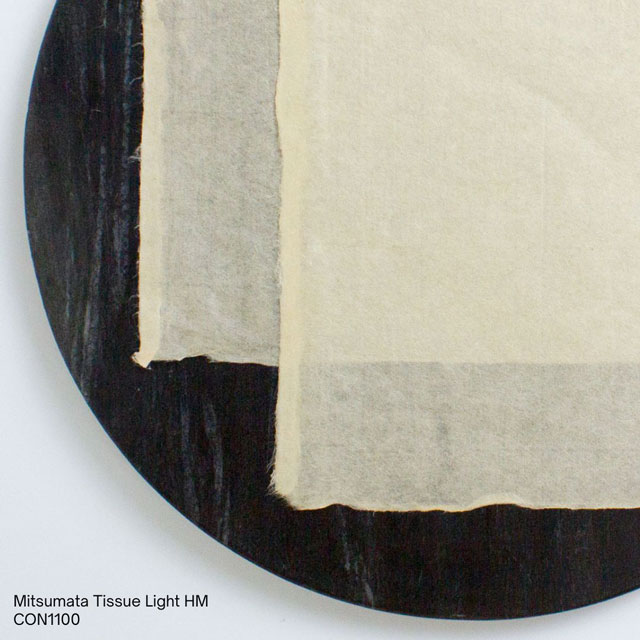 CON1102 Sekishu Banshi Tsuru (Large) - HW
25g, 21 x 29.25", 100% Japanese kozo (with some cleaned green bark), 3 deckle edges, Handmade, Unsized
cooked in soda ash, unbleached, machine beaten, dried on stainless steel
one of the oldest continuously made papers in Japan, made in Sekishu, now called Shimane; don't confuse this paper with others called "Sekishu" that aren't 100% kozo
technique for making Sekishu designated by UNESCO as an Intangible Cultural Heritage of Humanity and by Japan as an Intangible Cultural Property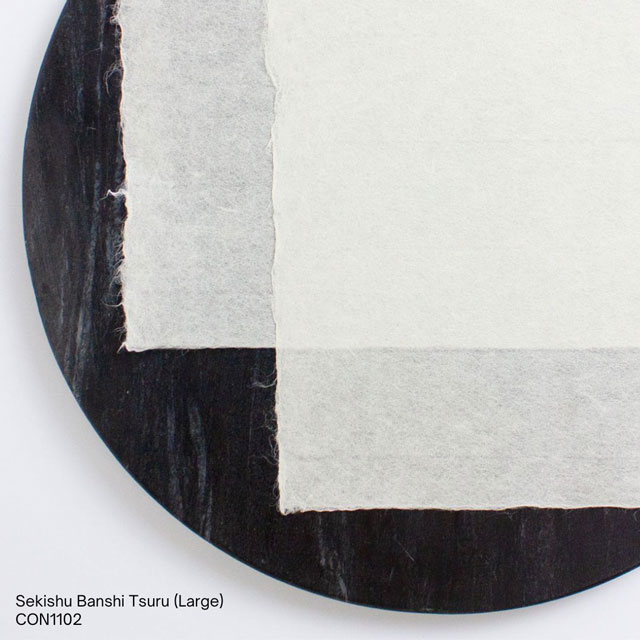 CON13698 Sekishu Torinoko Gampi - HW*
20g, 21 x 29", 100% Japanese (Okayama) gampi, 4 deckle edges, Handmade, Unsized
*This product is not available on our website
cooked with soda ash
dried on wooden boards
excellent for pen and ink, intaglio and especially chine-colle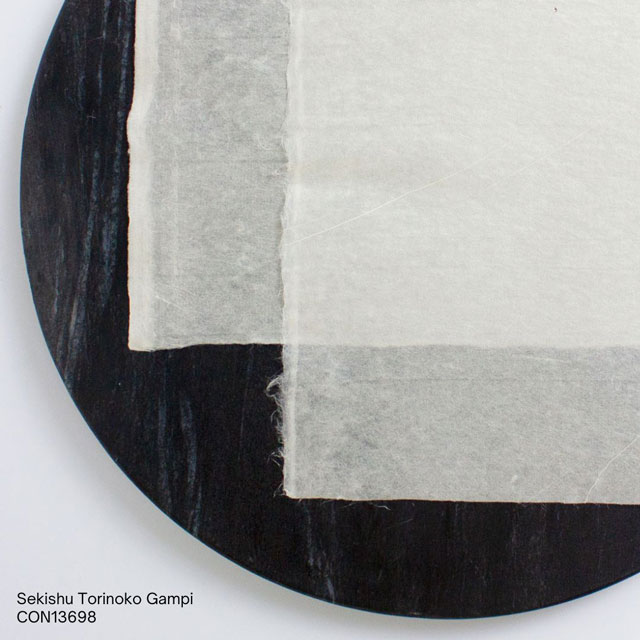 If you have any question about call for submissions or Heritage Washi products, please contact us. We are happy to help you.