As you already know, this year is our 40th anniversary. In appreciation of your long-term friendship and love of washi, we are having an open house on Thursday, November 17, 12 - 6pm.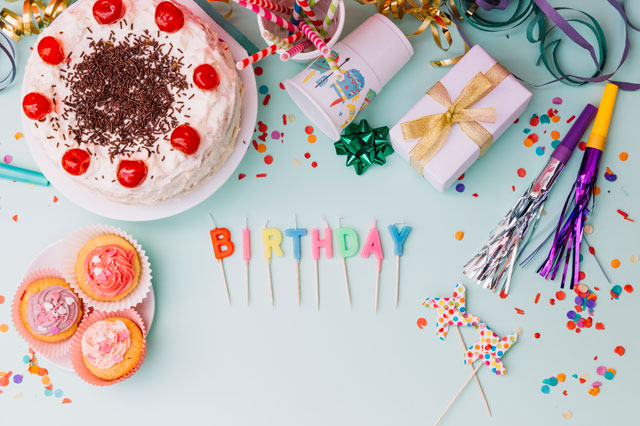 Sekishu washi maker Masaru Nishita from Japan will be in attendance to meet and greet all the washi lovers. There will be a display of Sekishu washi, including some exceptional products brought from Japan available for purchase.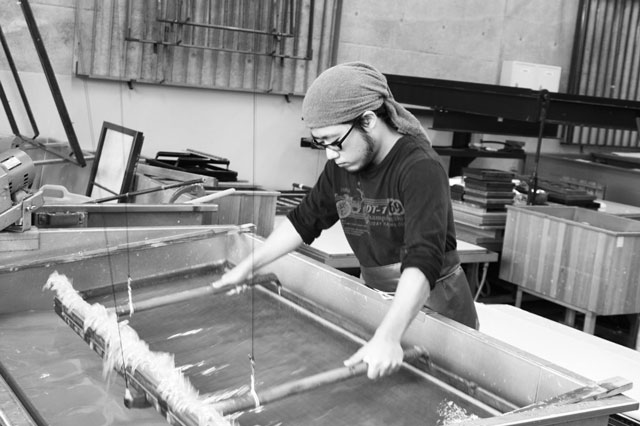 Masaru Nishita from Sekishu Washi, forming washi in his studio

Loree Ovens, Liz Menard, Gabriella Solti and Hilde Goedleven (Kozo and Co.) are demonstrating various techniques with Heritage Washi, including: dyeing, konnyaku, painting and chiyogami/leather combining.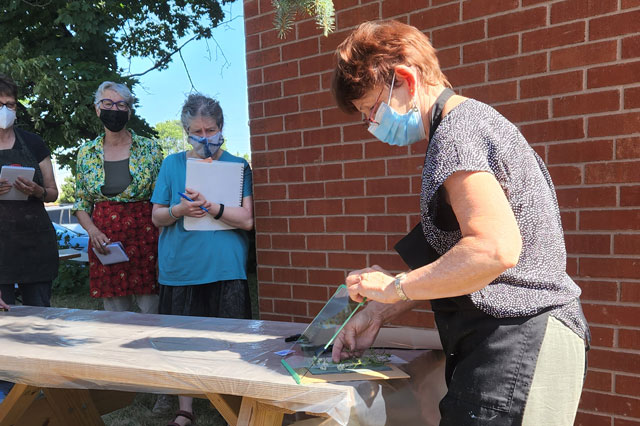 Artist Liz Menard demonstrating in our past workshop
We will have in-store give-aways, and the Longevity Juried Art Exhibition will be on display during the event.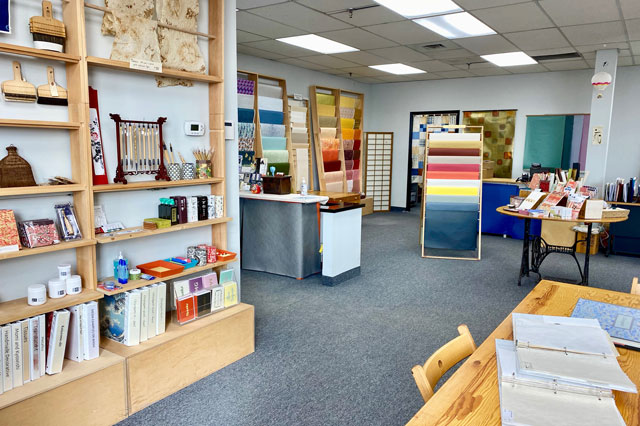 The JPP Showroom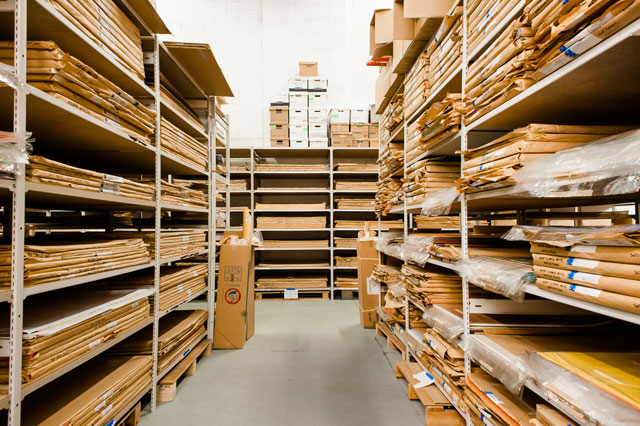 You can also see our warehouse and all the paper collections!

The event is free and no pre-registration required. We are looking forward to seeing you in person!
---
Open House
Thursday 17 November 2022
12:00 - 6:00 pm
(Artists' Demos Noon - 4:00 pm)
at The Japanese Paper Place
103 The East Mall, Unit 1Toronto, ON M8Z 5X9