Our sense of time changes with age and circumstance. Waiting – for a minute, for an hour, for an answer, a bus, inspiration… What do we do to thrive, to progress, to endure, to achieve, to acquire longevity?
Forty years ago, Nancy Jacobi started The Japanese Paper Place. Sharing the result of generations of knowledge and craftsmanship from papermakers in Japan with artists, makers, conservators in North America and Europe has been her life's work – much to the appreciation and admiration of paper lovers around the world.
Heritage Washi made using Japanese fibre, without the addition of any harsh chemicals or bleaches, by paper makers using traditional methods, is, by its very nature, both sustainable and possessing of the qualities necessary to acquire longevity.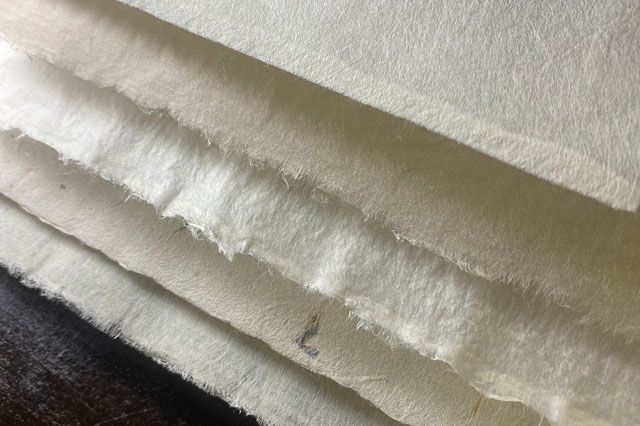 We have invited artists to participate in a juried show using only Heritage Washi and celebrating the theme, Longevity. Works selected for exhibition will be on display at The Japanese Paper Place showroom and everyone is welcome to visit.
There is also a simultaneous online exhibition of the selected work starting after the opening celebration on 17 November and continuing to 10 December. See our online gallery: Special Exhibition
---
Longevity: The JPP 40th Anniversary Exhibition
14 November - 9 December 2022
Mon-Fri 9:30 am - 4:30 pm
✅ Weekend viewing: Sat, November 19 Noon - 5 pm
at The Japanese Paper Place
103 The East Mall, Unit 1
Toronto, ON M8Z 5X9
***This event has ended***