On September 17, we had an opportunity to host a suminagashi workshop with artist/instructor Dominique Prevost. Dominique was born in Québec City and now resides in Oakville, Ontario, a renowned suminagashi artist and dedicated washi user.

To know more about suminagashi, read our post here: Suminagashi - Art formed in simplicity
Dropping ink on the surface of the water
Create circles by dropping different colours of ink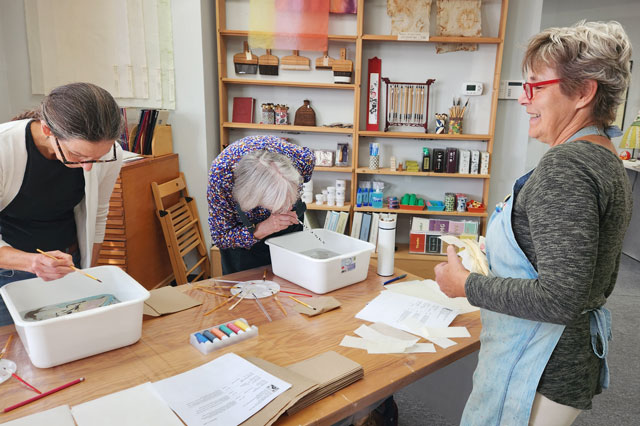 By moving the water surface gently, you can create complex patterns.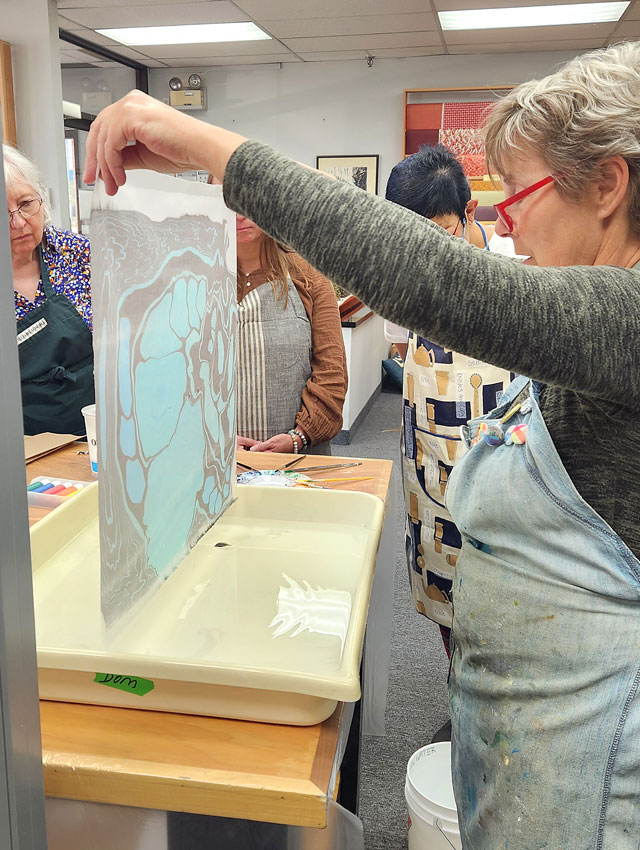 Dominique showing how to lift patterns on the paper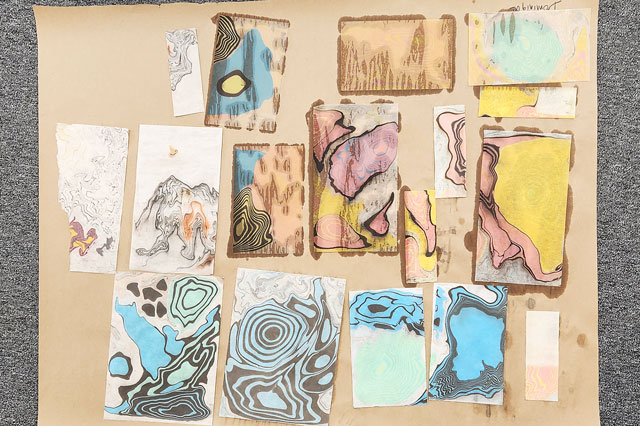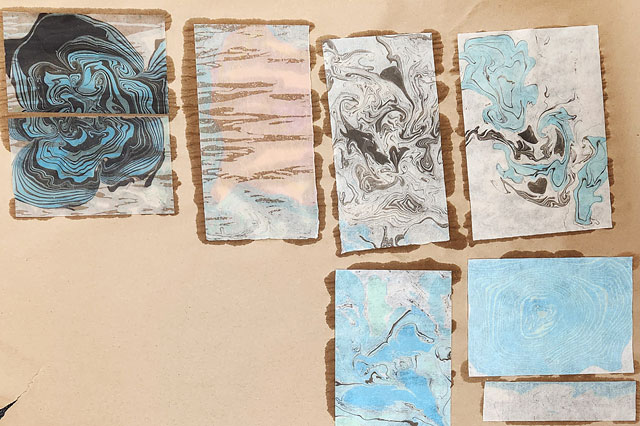 Look how many different results we've got!
Here are some reviews from the workshop:
"Pure happiness — in the flow — concentration level I haven't experienced in years."
"We had lots of time to explore the art. It was nice to try out the different papers. Extremely satisfied."
If you are interested in our workshops, please check WORKSHOP for more details and tickets.