Washi Drawing Club, Online! (WDCO) is a friendly, online gathering of artists who love to explore drawing on washi. On the fourth Wednesday evening of each month for three consecutive months a group of washi-loving artists gather via Zoom to draw using their favourite media on washi.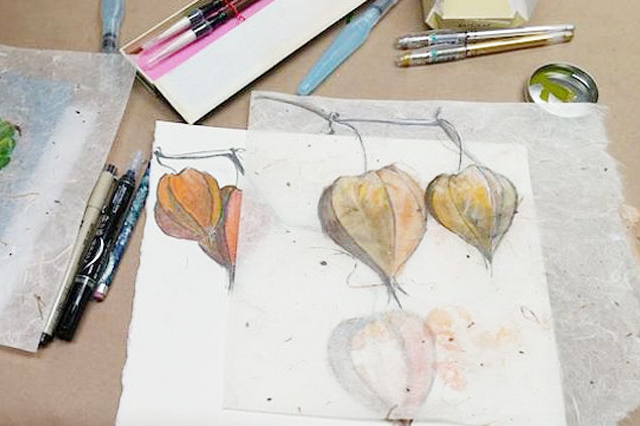 The Japanese Paper Place provides a theme, and a staff member presents a brief, inspiring slide show and a some information regarding the composition and character of the washi, at the beginning of each meeting. Club members receive a package with select washi for three drawing sessions. There is always enough paper to thoroughly explore the month's theme. The paper provided falls into three categories — Heritage Washi (the best of the best), a medium, and a student-quality selection.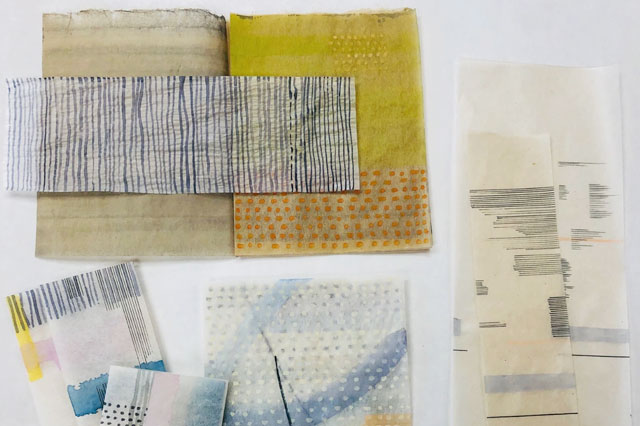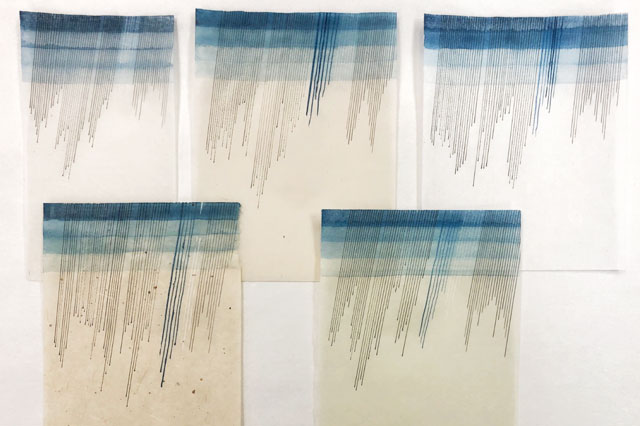 Art by Sigrid Blohm
There is no instructor, — it's a club, not a workshop! — and dialogue between participants about what works and what doesn't is always encouraged. A private Facebook group was created for participants to share ideas and images of their efforts.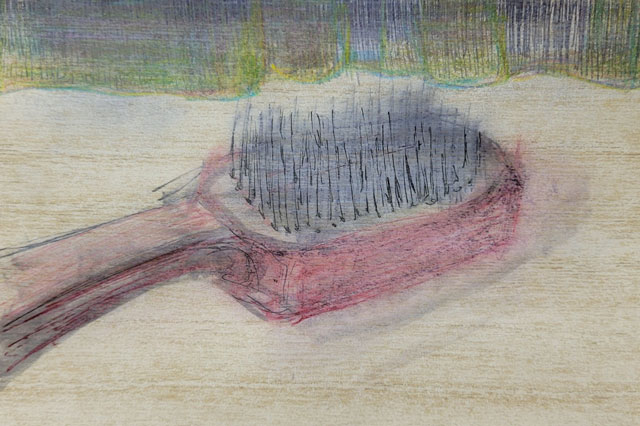 Art by Paula Huisman, JPP7718 Kiri-ita
This club isn't about making great art (although that does happen) it is about trying various drawing techniques on washi. If you are interested in becoming a member of Washi Drawing Club, Online!, please follow us on social media (Facebook/Instagram), or sign up for our newsletter to be among the first to know about the next session. Drawing Club spaces fill quickly — don't miss out, we'd love to have you join us!
To see what some of the WDCO! members have created, please take a look at the online exhibition.
---