Cherry blossom season is known as one of the most beautiful times of the year in Japan. Every spring, the country is transformed into a pink and white wonderland as cherry trees burst into bloom, and people celebrate the beauty by holding festivals and picnicking under the trees.
Thanks to the friendship between Japan and Canada, we can enjoy the beauty of spring here in Toronto as well. In 1959, the Japanese ambassador to Canada gifted 2,000 cherry trees to the city of Toronto as a gesture of friendship and goodwill between the two countries. Since then, the number of cherry trees in the city has continued to grow, with ongoing donations and plantings with the support of the Consulate General of Japan.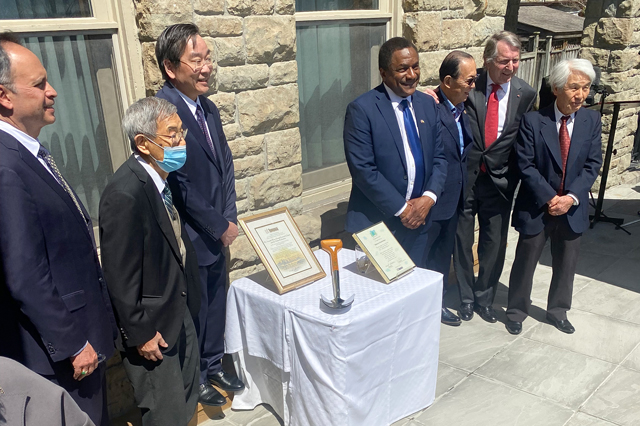 Last year, a reception was held at consul-general Sasayama's official residence to celebrate the 10th Anniversary of the conclusion of the Sakura Project.
The most popular spot to view the cherry blossoms in the city is High Park. This large, urban park is still home to many cherry trees, including some of the oldest and most majestic in the area. If you are planning to visit High Park for Ohanami (Flower Viewing in Japanese), you can check for the best timing with Cherry Blossom Watch by High Park Nature Centre.
To learn more about cherry blossoms and other locations, you can check this City of Toronto's website.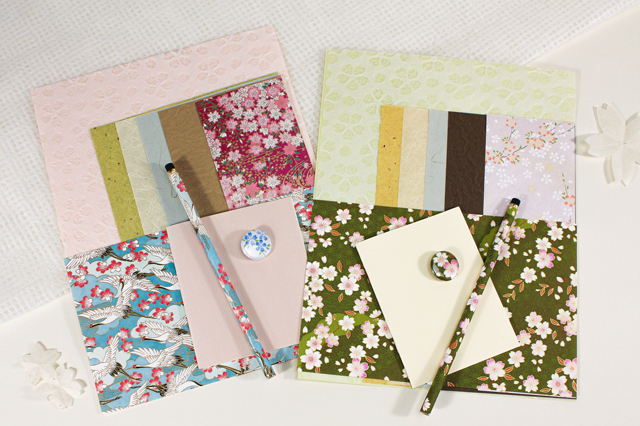 The Japanese Paper Place is also participating to this celebration, by giving away a Sakura-themed Japanese paper package for anyone who shops at our showroom. The package includes a Chiyogami pencil, a magnet, and variety of Japanese paper you can try out for your creative projects.
Giveaway continues while supplies last — Don't miss this wonderful opportunity!
---
Sakura Giveaway
Date & Time: April 17 to May 12, 2023, 9:30 am - 4:30 pm (While supplies last)
Location: The Japanese Paper Place