On October 13th, we had the pleasure of visiting Humber Fashion Institute students' "Fashion Through Paper" event where they showcased their design skills, artistic talents, and unique approaches to creating with washi. This unique fusion of tradition and innovation stemmed from a collaboration between Humber College and The Japanese Paper Place. It is always a delight to see new generations embracing traditional materials and techniques — their sparkles of creativity inspire us all.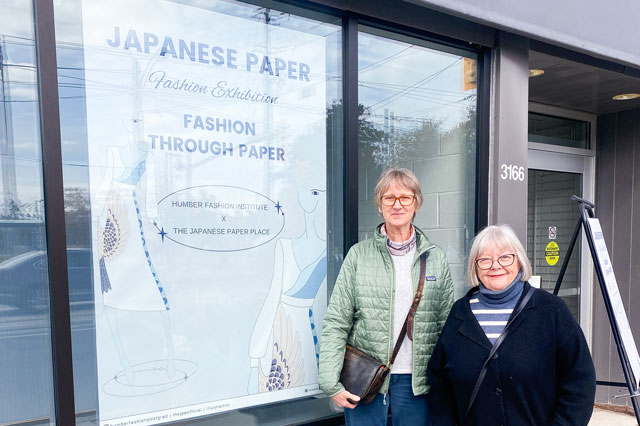 Sigrid (left) and Nancy (right) in front of the Humber College Lakeshore Campus
Their journey began at The Japanese Paper Place, when a group of Humber College Fashion Management students participated in a workshop. They learned how to treat washi with konnyaku, a long-established Japanese technique that can make paper flexible, stronger, and more like fabric.
Students from Humber College at The JPP, learning konnyaku treatment on washi
After this workshop the students independently completed works using washi. Their efforts culminated in a stunning display of clothes and accessories — evidence that they had met the challenge of incorporating Japanese paper into their fashion designs.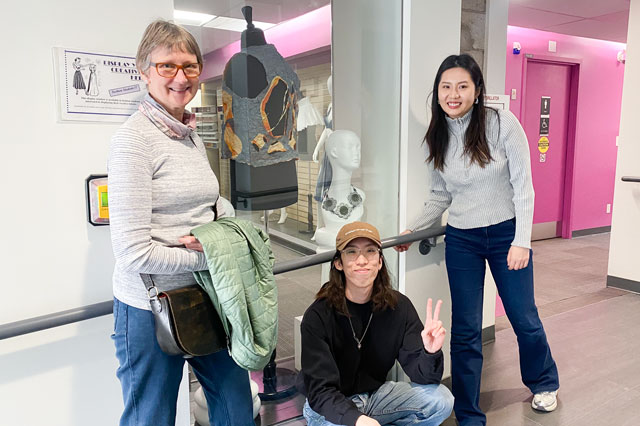 Sigrid with Jesse Ching (middle) and Mengzhou He (right) in front of their finished works.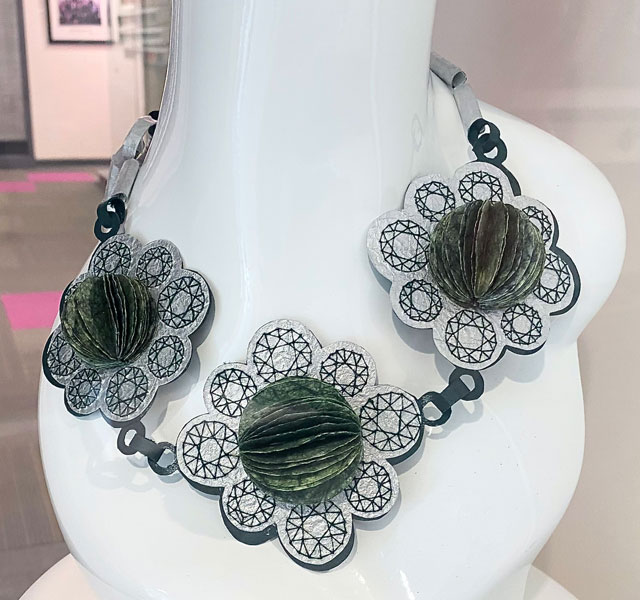 Mengzhou He's necklace features hand stitching with Arashi Dark Green and Momi Silver Hard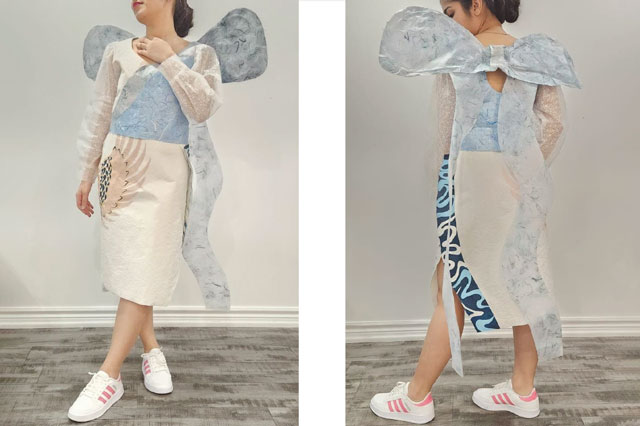 Jasmine Kaur's dress features Akebono Teal, Arashi Mixed Blue, Hemp Flower White and Kingin Tissue White (lining)
Following the success of this initial project, Jasmine Kaur was selected by Humber College for a Longo Student Business Consulting internship to create a capsule fashion collection using washi. With continued support from The JPP, Jasmine created a collection of seven wonderful pieces!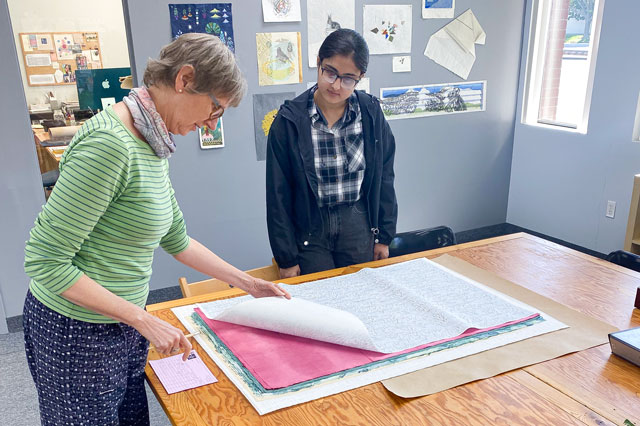 Jasmine choosing washi at The JPP with the support of our Fine Paper Specialist, Sigrid
Jasmine says "The collection has silhouette and patchwork inspired by the cherry blossom and kimono [of Japan], and hand painted motifs inspired by the Madhubani and Pichwai traditional art forms of India."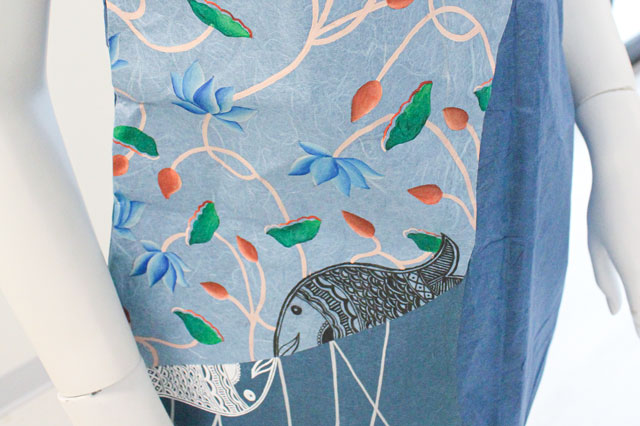 Hand painted detail and dress by Jasmine Kaur
We enjoyed the "Fashion Through Paper" event which combined the works from Jasmine's collection and the works of her classmates made after the konnyaku workshop.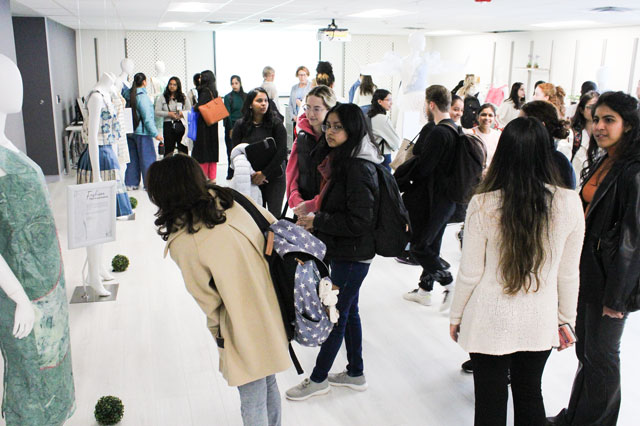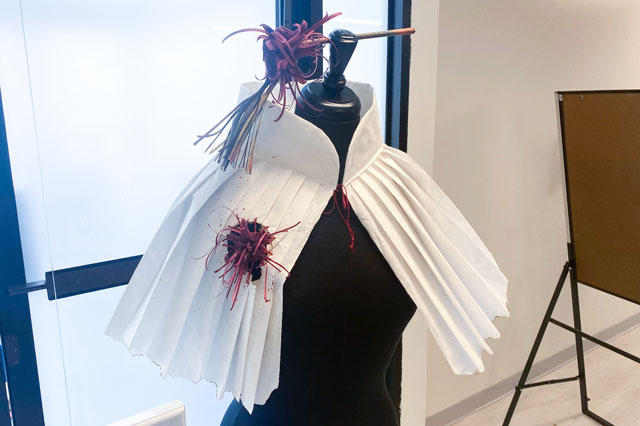 Tse Yan Wong's cape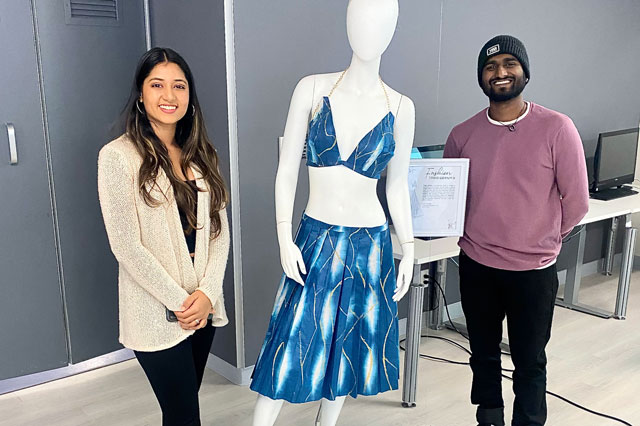 Yashi Timbadia (left) with her dress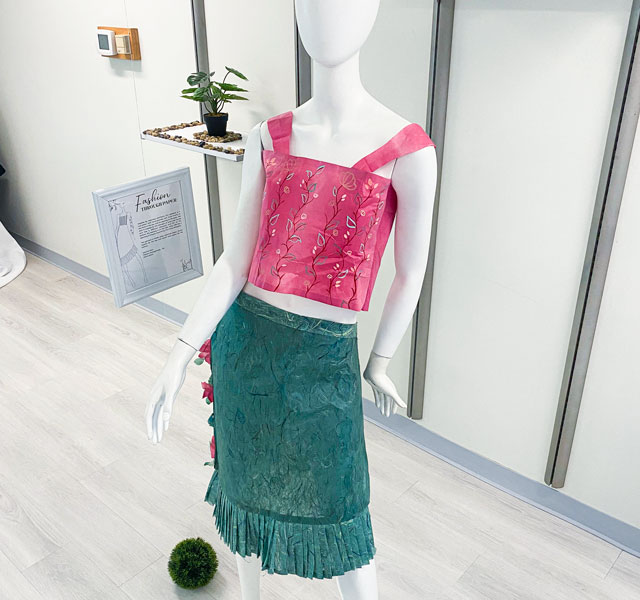 Skirt and top with hand painting by Jasmine Kaur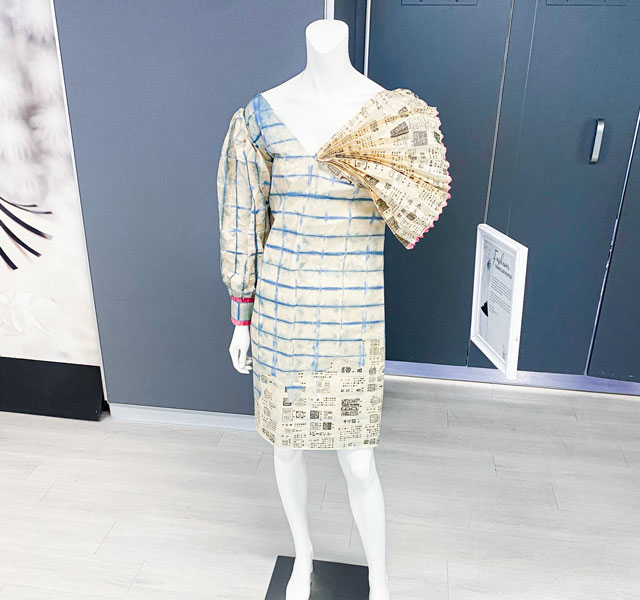 Dress by Jasmine Kaur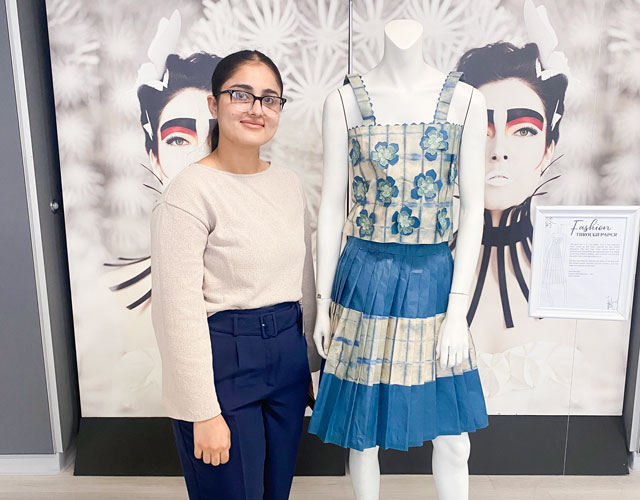 Jasmine Kaur with her skirt and top
We would like to extend our heartfelt congratulations to Jasmine Kaur, Yashi Timbadia, Ching Tung Chor, Mengzhou He, Hoi Chingim, and Tsz Yan Wong! Their work is an ongoing testament to the power of creativity, collaboration, and the ever-evolving possibilities of washi. We look forward to witnessing their future successes.